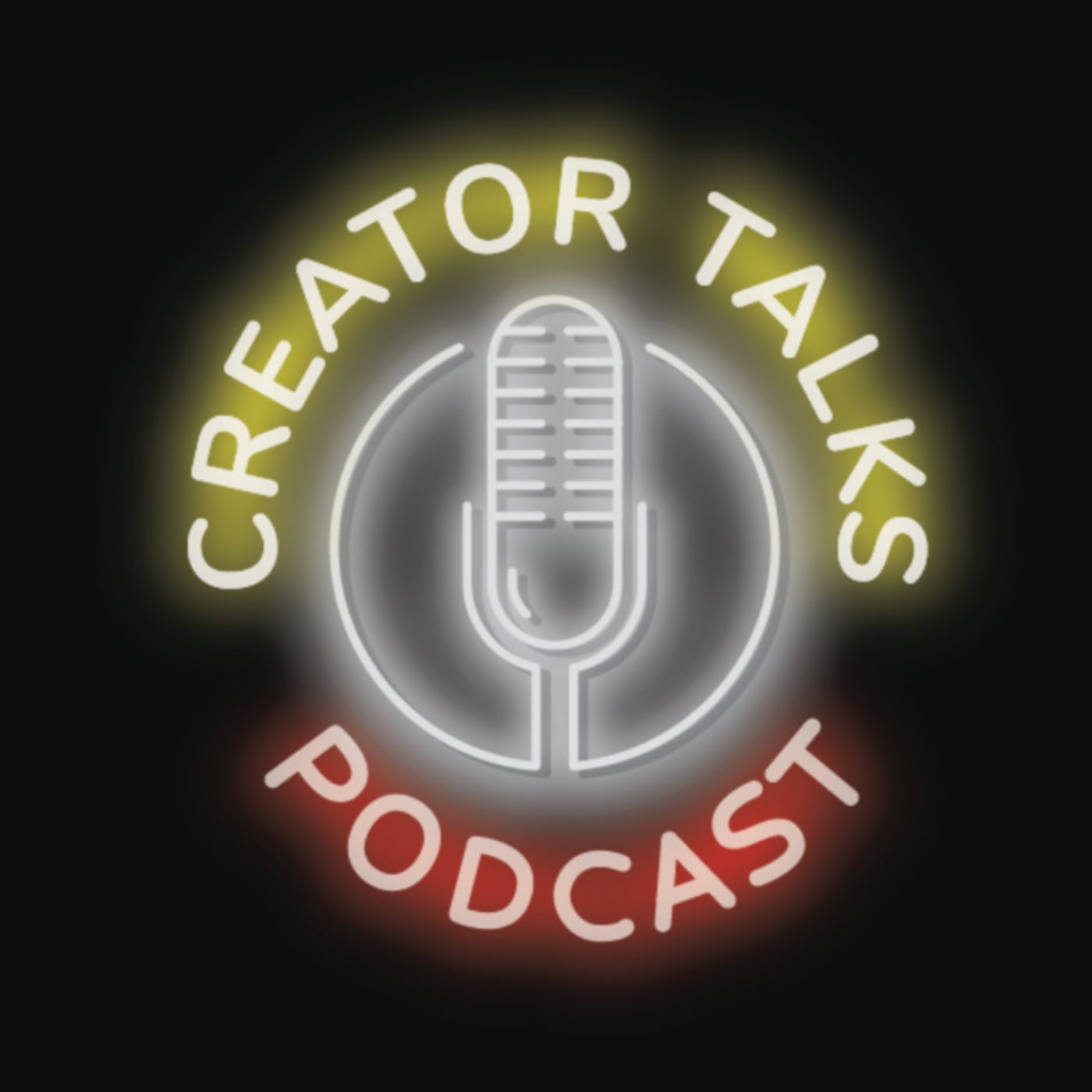 Eric Grissom on Goblin, D&D and The Old Doctor Who Show
May 20th, 2021 by creatortalks
There is much banter and merriment when Eric Grissom joins Creator Talks!
Eric is a comic book author and co-host of The Old Doctor Who Show podcast.
Eric has a new middle grade graphic novel titled Goblin coming soon through Dark Horse Comics. The art is by Will Perkins who also collaborated on Eric's Gregory Suicide. 
Goblin will be available through comic shops May 26 and June 8th wherever fine books are sold.
How did Valiant editor and former guest Heather Antos help Eric with his story pitch?  
And when did The Wonder Twins Paige and Claire Connelly, also former guests of this show, work with Eric?
Eric relates the story of finding the person whose work inspired his fantasy writing and why that discovery meant so much to him.
He has also developed companion game for the book The Realm of Goblin: Beware the Dark Sisterhood.
This is Eric first time ever attempting to create a game.  
How did he make sure the game would meet the high standard of frequent gamers?
Eric resides in Red Bank, New Jersey, which coincidently is also the location of The Secret Stash seen in AMCs The Comic Book Men.
Eric shares his thoughts about the cast and ye old host describes his appearance on the show (-eh hem Home Town Heroes, Season 5 Episode 13 now available through Amazon Prime :)
I discuss with Eric his podcast The Old Doctor Who Show and we share our thoughts on our favorite classic Doctor Who episodes.
To wrap up our interview I ask Eric the Final 9 Questions I ask my guests, including when Eric took a risk. Warning: this is hilarious! Don't drink milk while listening or it will shoot out of your nose!
Creator Talks Theme Song: "Jazz Relax" from LoopsLab 
Creator Talks logo by The Design Punk
Transition Music - "Spanish Flea"  by Herb Alpert and the Tijuana Brass
Please rate and review Creator Talks on Apple Podcasts
Listen to The Old Doctor Who Show on Apple Podcasts
Share
|
Download