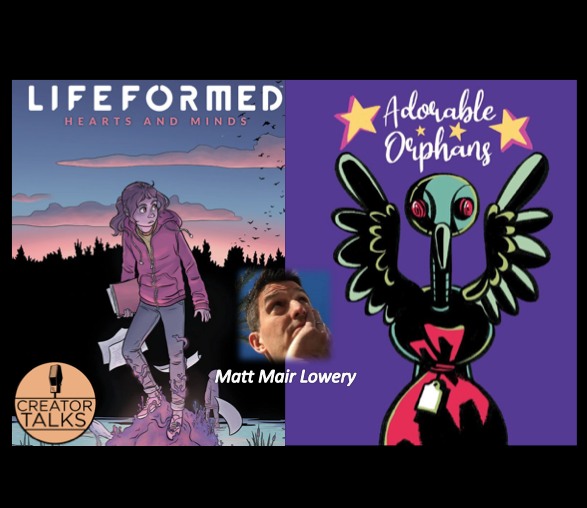 Matt Mair Lowery on Lifeformed and The Twilight Zone
Feb 13th, 2020 by creatortalks
 Matt Mair Lowery returns to Creator Talks to let us in on what is happening with Lifeformed published though Dark Horse Comics. 
We learn about on the online short story Party Crasher and the second volume of Lifeformed: Hearts and Minds released September 2019.
What's new? Matt worked with two new collaborators on the short stories Adorable Orphans and Drones.  Both of these, as well as Party Crasher, will be available at Emerald City Comic Con 2020 art Matt's table. If you are going to the con, stop by Matt's table say hi and get these limited editions! 
How does original Twilight Zone influence Matt's writing? We discuss the impact of this classic sci-fi series and why it is still relevant today.
When I Kick Back With The Creator, Matt answers a few of my latest fun questions, plus find which moment was a turning point in his life.
Please rate and review Creator Talks on Apple Podcasts
More about Lifeformed Hearts and Minds
Share
|
Download