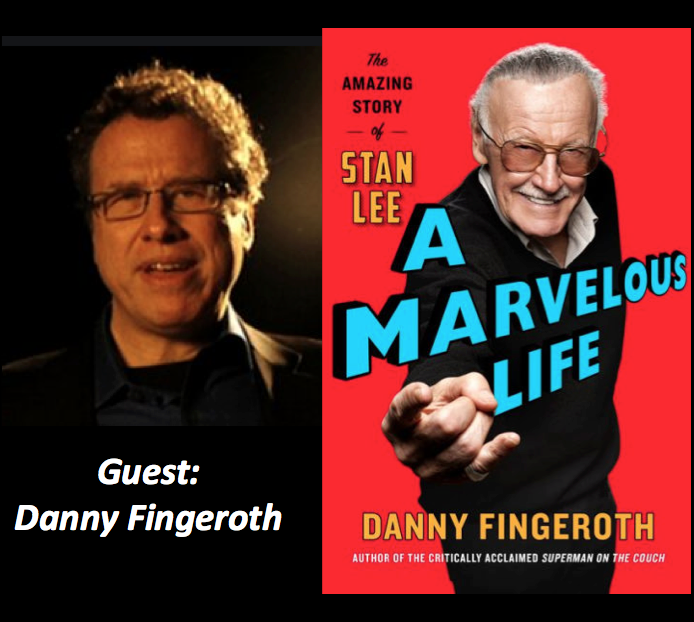 Danny Fingeroth - A Marvelous Life: The Amazing Story of Stan Lee
Dec 15th, 2019 by creatortalks
Danny Fingeroth joins Creator Talks to discuss his latest book A Marvelous Life: The Amazing Story of Stan Lee.
Danny was the group editor for Spider-Man comics in the 1980s, wrote Deadly Foes of Spider-Man, Lethal Foes of Spider-Man, Dazzler, Venom: Deathtrap - The Vault and the entire 50 issue run of Darkhawk in the 1990s. 
We discuss how Danny began working at Marvel for Larry Lieber, his mentor and the brother of Stan Lee. Danny also was the reprint editor for Marvel Comics and explains what the challenge was working with reprints. 
What was the first Marvel Comic Danny read, and how do barber shops connect with his comic reading?
What is the challenge to writing a good Spider-Man story?
When we talk about A Marvelous Life: The Amazing Story of Stan Lee, we discuss how Danny addressed co-creator credit, how Lee collaborated with Steve Ditko, and how Stan Lee's own life was reflected in the cast of Spider-Man comics.
When I Kick Back With The Creator, among the questions I ask Danny are what would be his island book, his beverage of choice, how Danny wants to be remembered and who was Stan Lee to him. 
Please rate and review Creator Talks on Apple Podcasts
To order A Marvelous Life: The Amazing Story of Stan Lee
Share
|
Download