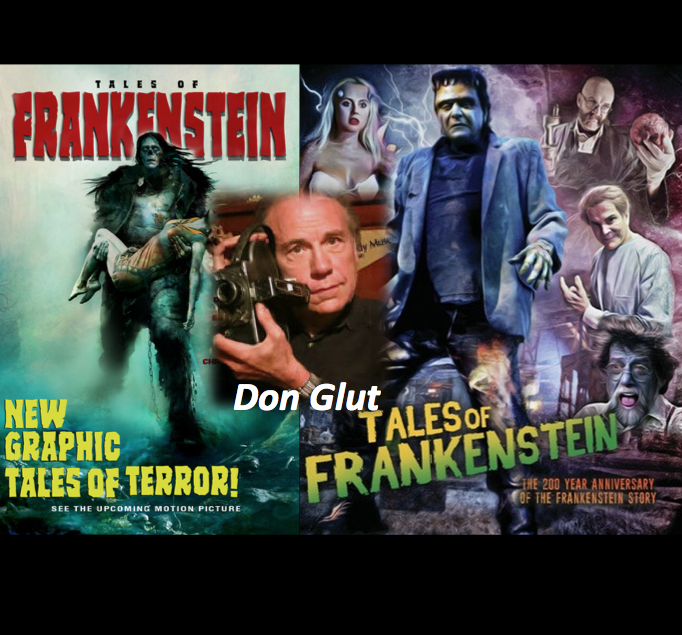 Don Glut on Marvel, Gold Key and The Creeps!
Dec 12th, 2019 by creatortalks
Don Glut is a prolific writer and director.  In the 1970s Don wrote stories for Warren's Creepy, Eerie and Vampirella, as well as Marvel Comics Captain America, The Invaders and Kull The Destroyer, just to name a few!  Currently Don is working on making another horror motion picture and is currently writing a plethora of horror tales for Warrants black and white horror magazine The Creeps. 
Don is "killing it" with his horror stories in The Creeps and is fortunate to be collaborating with some amazingly talented artists who capture the spirit of the old Creepy and Eerie black and white mags.
Don's latest film Tales of Frankenstein was recently released in October on Blu-Ray. We talk about the making of this mid-budget horror film to commemorate the 200th anniversary of Mary Shelly's Frankenstein. Don included some classic horror actors the movie and this four-part horror anthology is not to be missed by fans of Frankenstein. 
I sat down with Don in person while visiting Las Vegas to discuss how he first discover Frankenstein and the influence Universal and Hammer horror films had on him as a youth.  We also talk about how he started writing for Warren Publishing, working with Michael Nesmith of The Monkees on his Penny Arkade album, writing for Gold Key and Marvel Comics. 
Plus I Kick Back With The Creator and ask Don the show's signature fun questions to learn more about him. 
It's a Giant-Sized thriller podcast not to be missed!
Please rate and review Creator Talks on iTunes
Tales of Frankenstein Blu-Ray on Amazon
Share
|
Download